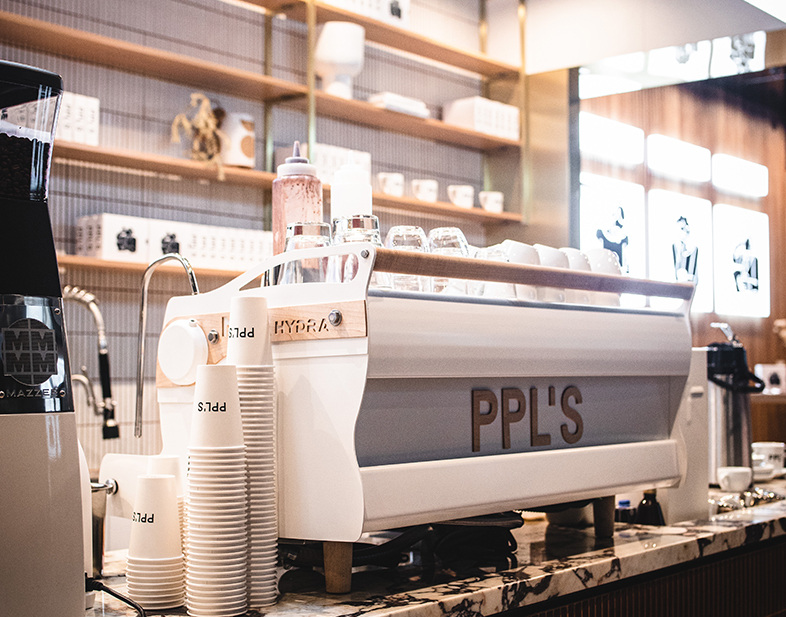 People's Coffee
People's Coffee
Power up your morning or supercharge your afternoon sip with the crew that knows coffee. People's Coffee. With every brew designed to give you a momentary escape from the everyday, and the food to compliment your latte or long black too.
People's Coffee is the inner-city espresso hub designed for everyone. Us, you, and the roasters, producers and farmers that make their menu possible.

Feast on fresh pastries, seasonal salads, and upgrades to your go-to brunch favourites, all alongside a comforting drink, crafted exclusively with the rich blends and single origins by Five Senses Coffee. Their mission is to positively impact people through every cup, and the team at People's Coffee will be extending that positive impact onto you.

Pull up a chair or pop in for a takeaway. If you need a pick-me-up, consider People's Coffee your first stop.
Store Details
03 9654 6393
7 Benson Walk Melbourne Vic 3000
Opening Hours
Trading hours may vary.
Cash, Credit Card & Amex