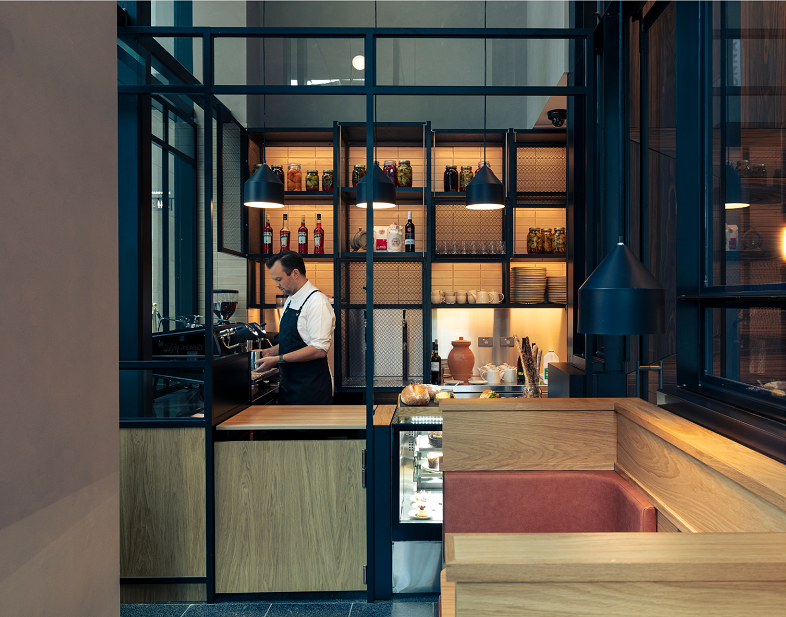 From coffee, to Campari and everything in between. Meet Ingresso. A street-side outpost for La Madonna that offers everything from early morning espresso to after-work aperitivo hour. With drinks and bites to gather over or delectable on-the-go options.
Arrive at Ingresso in the morning for your wakeup brew, or stop by quickly for a bite to eat at lunch. Better yet dine-in for a drink or two to celebrate the end of the day. With cozy booths or street-side dining, this hub of flavour will be your preferred meeting spot. 

Featuring a curated selection of house-made cakes and pastries, antipasti, and drinks including kombucha on tap, spritzers, orange wine and barrel-aged cocktails, alongside famous dishes like the Porchetta Roll and Hainanese Chicken inspired 'rooster roll' to keep hunger at bay. 
Discover Ingresso at Next Hotel Melbourne's ground floor.
Store Details
03 9118 3333
80 Collins Street (Enter Little Collins Street)
Opening Hours
Trading hours may vary.