Light The Way
Designer Şener Besim will present his first ever large-scale sculptural work, Light the Way, installed in the laneways at 80 Collins.
Making Luxury Dining An Everyday Event At Ingresso Melbourne
A street-side outpost that packs a punch, Ingresso Melbourne is the on-the-go stop at Next Hotel.
Win an 80 Collins Experience
The chance to win an 80 Collins experience to spend with someone special.
FASHION UNDER LIGHTS WITH LIZ SUNSHINE
Photographer Liz Sunshine chases the ever-evolving light of day at 80 Collins. Exploring the hidden laneways and iconic fashion flagships, she captures this season's most coveted pieces and inspired moments that ignite the imagination.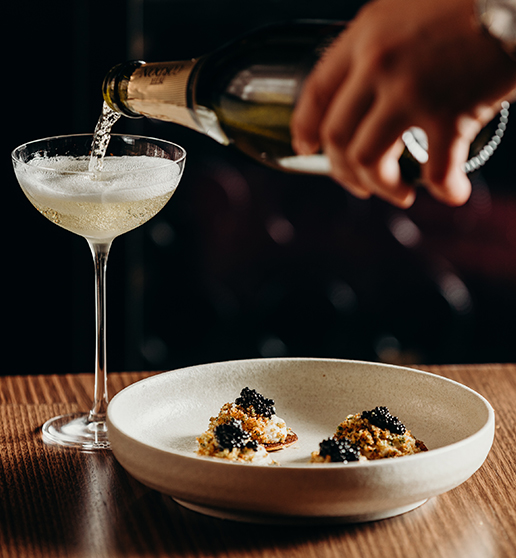 Melbourne's very best from day to night
An artfully curated feast, the bubble of Champagne, the richest coffee beans delicately roasted for your morning brew - 80 Collins is any premium foodie's dream. Experience the balance of cafe culture and fine dining, combined with late-night cocktail bars and a curated collection of wines from across the globe. Ready to ignite your senses? Come to the heart of Melbourne and discover your new favourite meeting place.
FOLLOW US ON INSTAGRAM @80COLLINSMELB