BEHIND THE CREATOR: SENER BESIM
No stranger to high fashion, Sener Besim's collection is the epitome of luxury in eyewear and jewellery.
Making Luxury Dining An Everyday Event At Ingresso Melbourne
A street-side outpost that packs a punch, Ingresso Melbourne is the on-the-go stop at Next Hotel.
Dining sustainably with La Madonna Melbourne.
Dimly lit with walls of charcuterie and a striking golden chandelier, La Madonna oozes luxury from every corner.
The FEIT against fast fashion
FEIT founders Josh and Tull Price talk attacking the status quo, guiding us in conscious fashion consumption.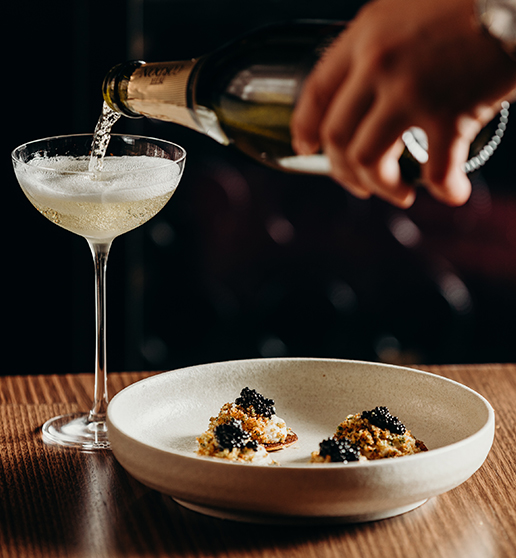 Melbourne's very best from day to night
An artfully curated feast, the bubble of Champagne, the richest coffee beans delicately roasted for your morning brew - 80 Collins is any premium foodie's dream. Experience the balance of cafe culture and fine dining, combined with late-night cocktail bars and a curated collection of wines from across the globe. Ready to ignite your senses? Come to the heart of Melbourne and discover your new favourite meeting place.
FOLLOW US ON INSTAGRAM @80COLLINSMELB