COVID-19 UPDATE
In line with the recent government announcement, the 80 Collins precinct will reopen for shopping and dining.
FRIDAYS AT 80 COLLINS
Whilst the Fridays at 80 Collins program is currently on pause, when able, 80 Collins looks forward to welcoming you back at the end of the work week with some of the best restaurant, bar and cafe experiences Melbourne has to offer.
80 COLLINS X MELBOURNE FOOD & WINE FESTIVAL
80 Collins–in partnership with Melbourne Food & Wine Festival–has created two intimate, exclusive events. The events will explore some of Melbourne's most lauded new culinary experiences, and carefully crafted aperitifs.
MELBOURNE COFFEE INNOVATIONS EXPLAINED
People's Coffee co-founder talks coffee innovations and popular brews.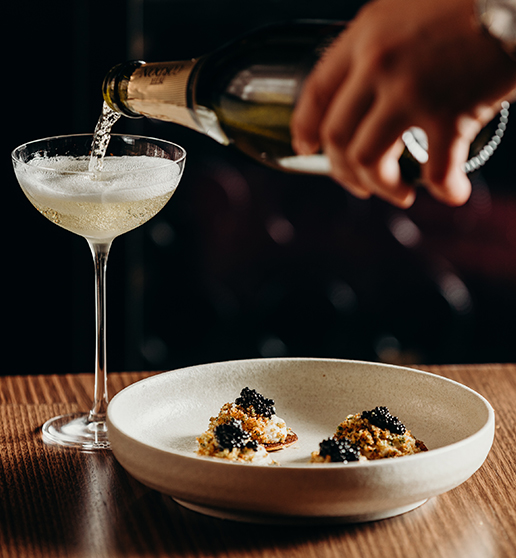 Melbourne's very best from day to night
An artfully curated feast, the bubble of Champagne, the richest coffee beans delicately roasted for your morning brew - 80 Collins is any premium foodie's dream. Experience the balance of cafe culture and fine dining, combined with late-night cocktail bars and a curated collection of wines from across the globe. Ready to ignite your senses? Come to the heart of Melbourne and discover your new favourite meeting place.
FOLLOW US ON INSTAGRAM @80COLLINSMELB