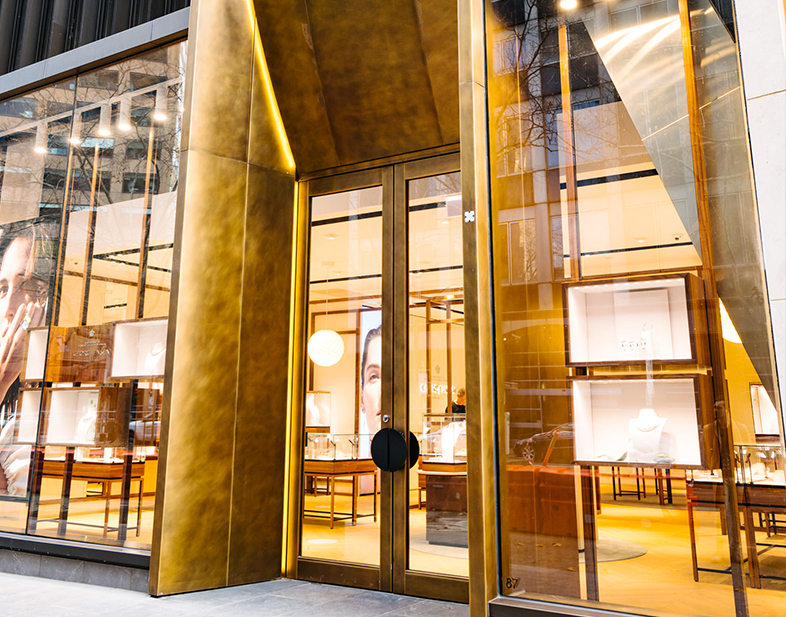 ABOUT 80 COLLINS
Connecting Melbourne's most aspirational streets.
80 Collins is a retail and dining precinct where culture, business and luxury collide. Located on the famous Collins Street, nestled amongst the Luxury stores of the 'Paris end', ignite your senses at over 20 iconic retailers and curated dining experiences, with a signature boutique hotel activating the precinct 24/7.
From the rush of morning coffee to an evening savouring Melbourne's most lauded culinary experiences, 80 Collins sets a new standard for taste. It's a place to meet, relax and experience the city's unique cultural fabric.
Whether a shrine to the fashion forward or a luxury piece to mark a milestone, 80 Collins brings the world's most iconic brands to Melbourne's most desirable location.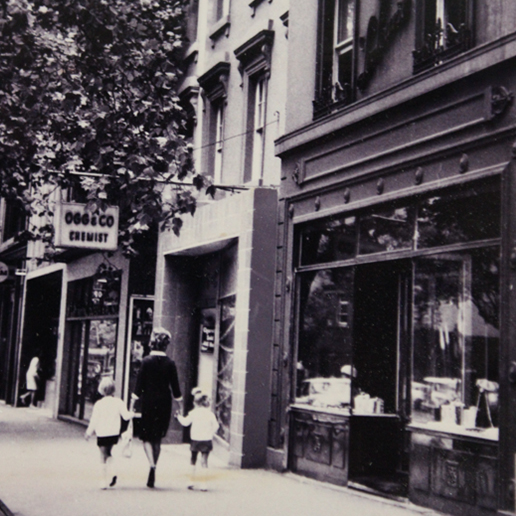 Once home to revered fashion salon Le Louvre, whose original owner Lillian Wightman coined the term 'Paris end', 80 Collins has a rich history. The epicentre of Australian culture and style, the salon hosted artists, thought leaders, and high-profile clients such as Vivien Leigh, Meryl Streep and Dame Nellie Melba. Today, the precinct celebrates and cements Melbourne's present-day leaders in hospitality and fashion.
Built in 1867, the historic Rolex building on the corner of Collins and Exhibition Streets, provides the scale and proportion for the architecture of 80 Collins retailers and venues.
With a network of new laneways now connecting Collins, Exhibition and Little Collins streets, flanked by bronze and limestone fronted retail and dining pavilions, 80 Collins is an iconic new landmark for central Melbourne.
For leading, global architecture firm Woods Bagot, 80 Collins is one of their most extensive, ambitious projects to date. Together with partners Seventh Wave, UN Studio and Jouin Manku, over 40 design consultants collaborated in the creation of 80 Collins. The global team united around a clear development vision with extensive collaboration between the multi-disciplinary project team in Australia and overseas, including a seamless handover from previous owner and developer QIC to Dexus and DWPF in mid-2019.
Facing Collins St, the newly built South Tower features a unique design: a series of steel trusses cantilevering 12 metres over the heritage listed Le Louvre and Rolex buildings, supporting 30 floors of office space. It's the most significant cantilever design in Melbourne, with a distinctive, faceted glass facade.
"The inspiration for the facade came from Melbourne's beautiful old faceted glass streetlamps that lit up the city in the 1800s. We thought about the new tower being a beacon, creating a warm glow over an entire city block," says Peter Miglis, Woods Bagot principal and regional design leader (Australia).