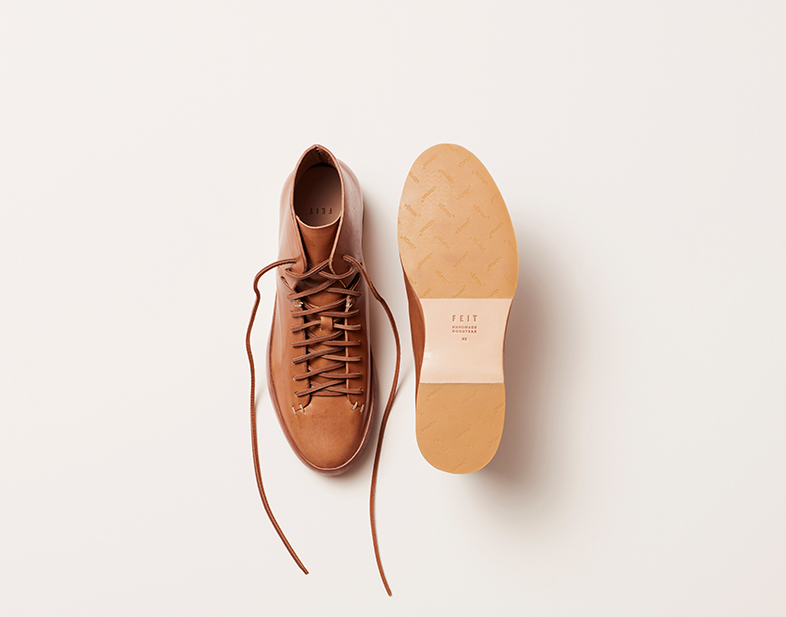 FEIT is more than just a store. Behind every product is a single pair of hands and a guarantee of quality that comes only from individual attention to every piece. Step into timeless, all-season style with a modern approach to footwear. 
When you add to your collection with a fabric or leather good from FEIT, you are buying into age-old skills and the meticulous quality only the human touch can produce. 

FEIT focuses on the move away from automation and over-consumption, and toward wardrobe staples made for you, by real people, craftsmen and makers. Each piece is designed with durable leathers, and fabrics, in shapes and styles that will stand the test of time. With post-purchase care and repair services designed to increase the depth, integrity, and lifespan of all their products, adding FEIT to your collection, is a long-term investment in your wardrobe and the earth.

STORE DETAILS
03 90776517
1 Benson Walk, 80 Collins Street, Melbourne 3000
Trading hours may vary
Visa, Master, Amex, PayPal, Cash