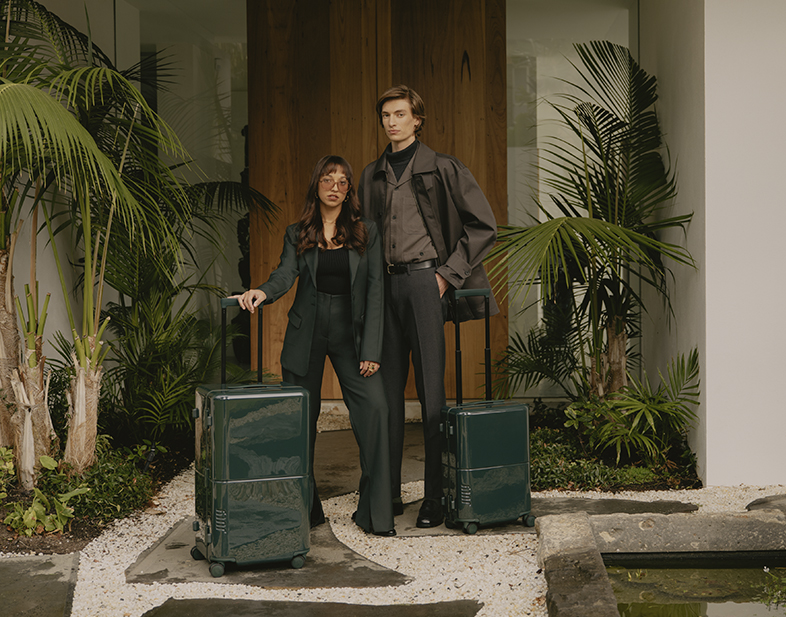 July exists to bring better design and thinking around how we travel. To elevate your travel standard from product-buying to being augmented around the experience of considered design and service. Simply put, July is here to ensure you can focus on the parts of travelling you love.
July began by fixing what was wrong in the current travel accessories industry; we needed a better business model around trials and warranty, better investment in quality materials, and more considered and ergonomic features for travel.

As a category, the travel accessories industry is broken; it's often making it as cheap as possible, using a plethora of retailers and distributors to sell, and ignore all connection with the customer. This results in over-priced goods sold with a short product lifespan. 

As a direct-to-consumer business, July are here to change this notion by creating sustainable longer-lasting luggage at a fraction of the traditional price. Enjoy their generous 100-day trial and product warranties across selected luggage and travel accessories.  

July are giving all people the opportunity to own luggage that lasts a lifetime and stops the cycle of single use travel accessories. Visit them in store to experience their wonderful range of luggage and travel goods.  

Oh, and if you're wondering about the story behind the name 'July' - it's the best month to travel!
Store Details
Shop 4, 80 Collins Street, Victoria, Melbourne Australia, 3000
Opening Hours
Afterpay, Alipay, American Express, MasterCard, VISA