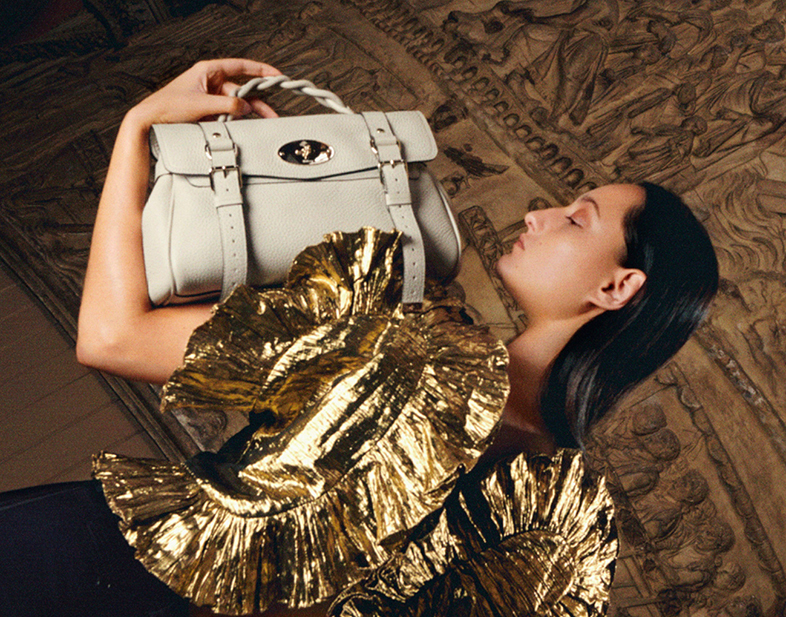 Born in Somerset England, Mulberry is a quintessentially British heritage brand. Mulberry welcomes you to discover the multi-storey flagship store. Featuring painterly qualities of British landscapes and strong geometric forms throughout. Experience the exclusive and indulgent showcase for yourself at 80 Collins.
Founded in 1971, Mulberry has celebrated 50 years of British craftsmanship. With sustainable leather and carbon neutrality at the forefront of their designs, Mulberry solidified their reputation of creating lifelong bags made to last.

Gaining fame for their iconic bags in the womenswear line of 1979, symbols of their history are matched with modern elements in current collections.

Mulberry combines authentic, age-honoured craft with an innovative fashion character.
Heritage meets rebellion, a sense of the past reinvented with the spirit of now. This theme is what makes Mulberry so globally recognised.
Store Details
03 8638 0380
Shop TO.02, 80 Collins Street, Victoria, Melbourne Australia, VIC 3000
Opening Hours
*Trading hours may vary. Extended holiday hours may apply. Contact store for details.